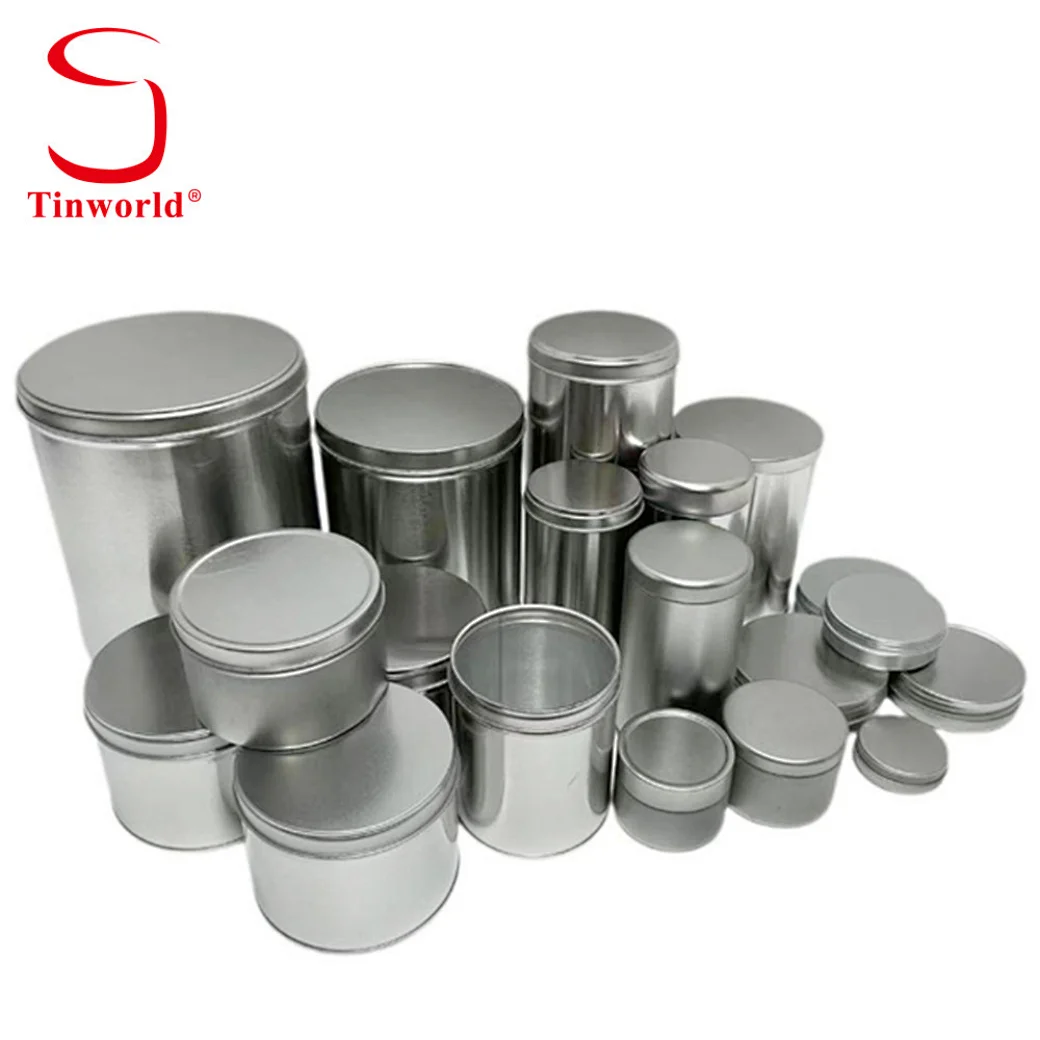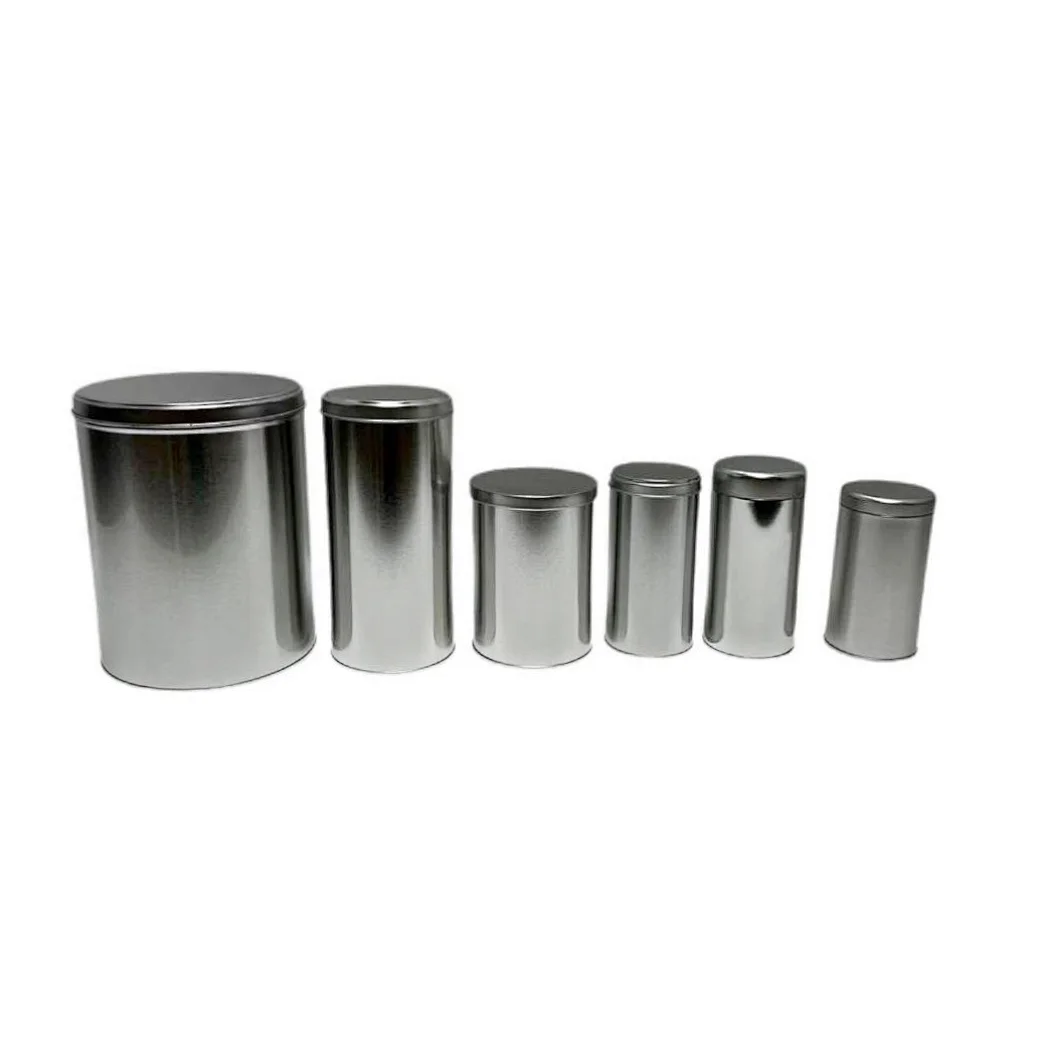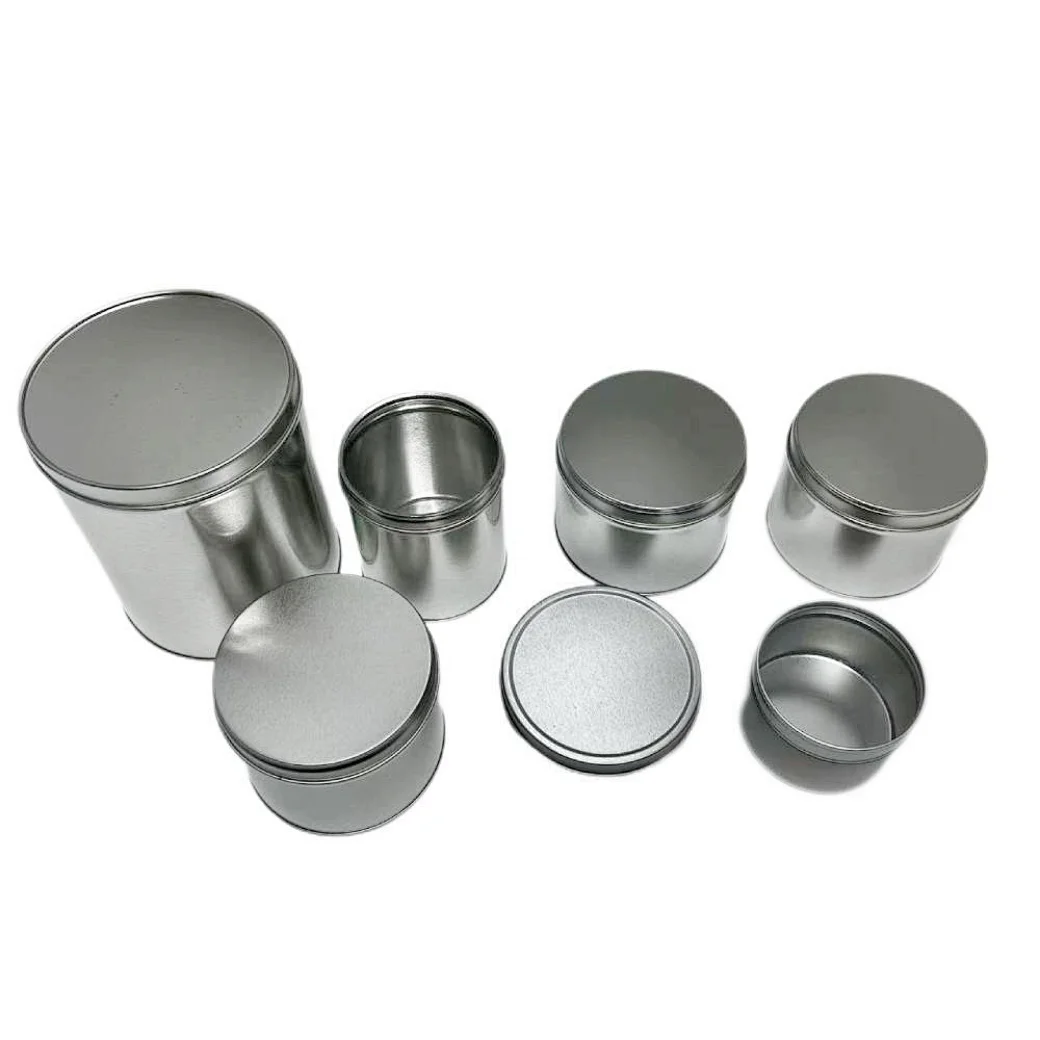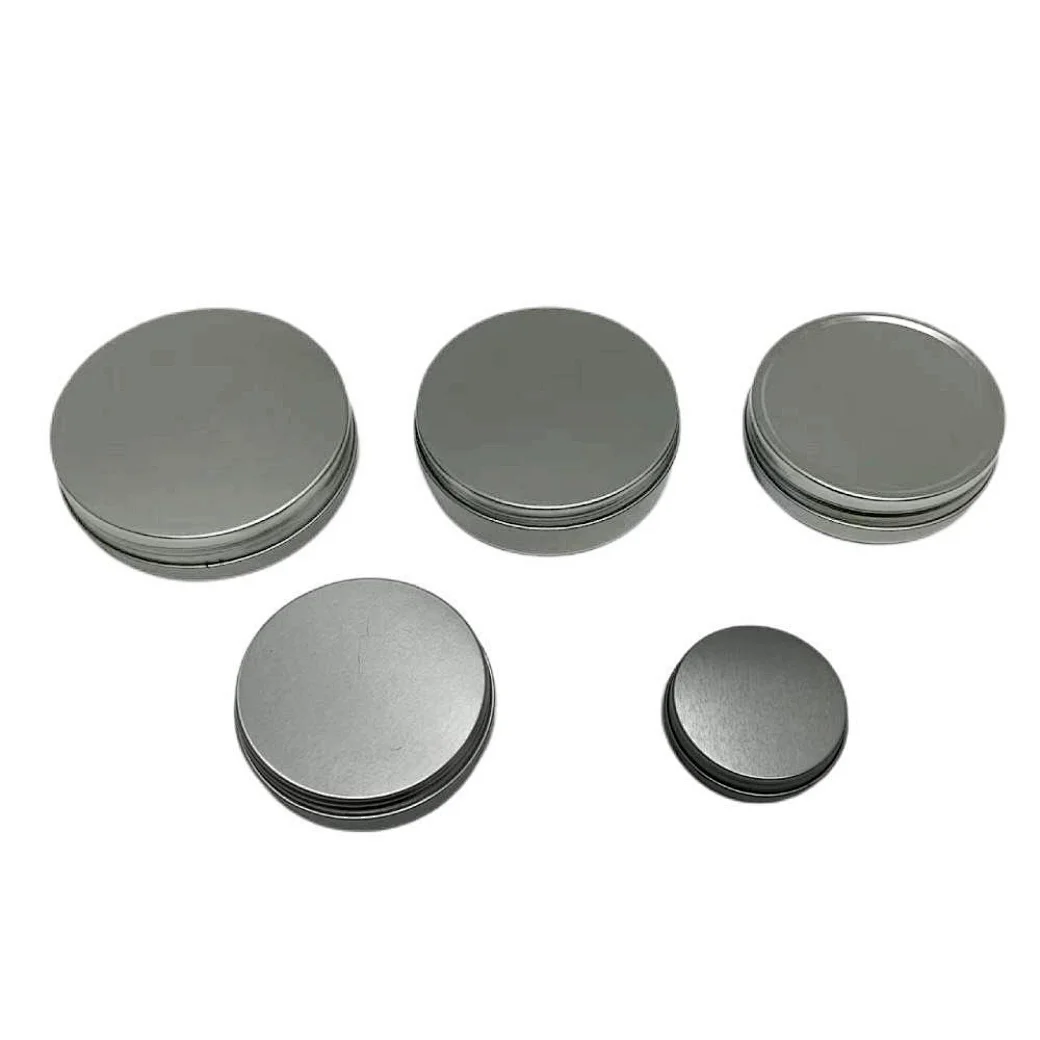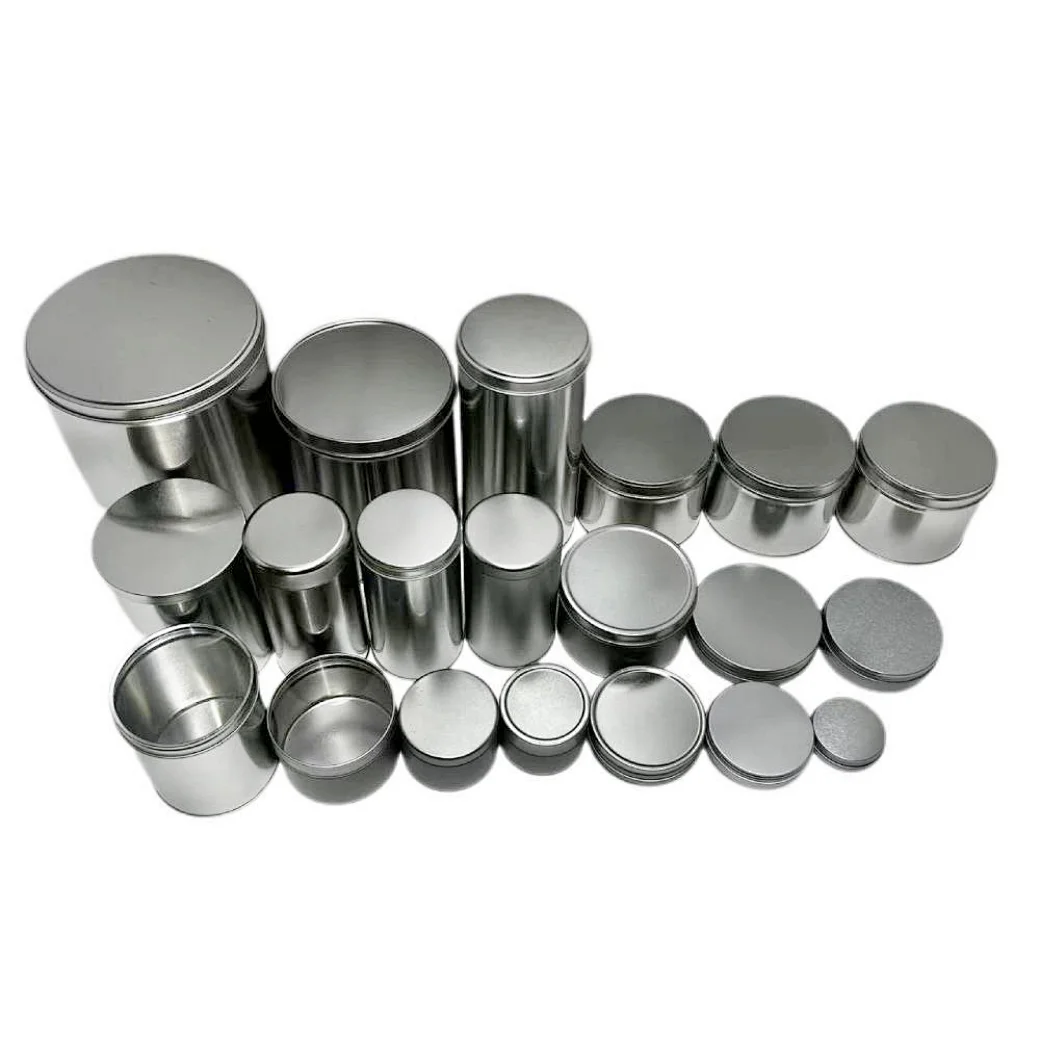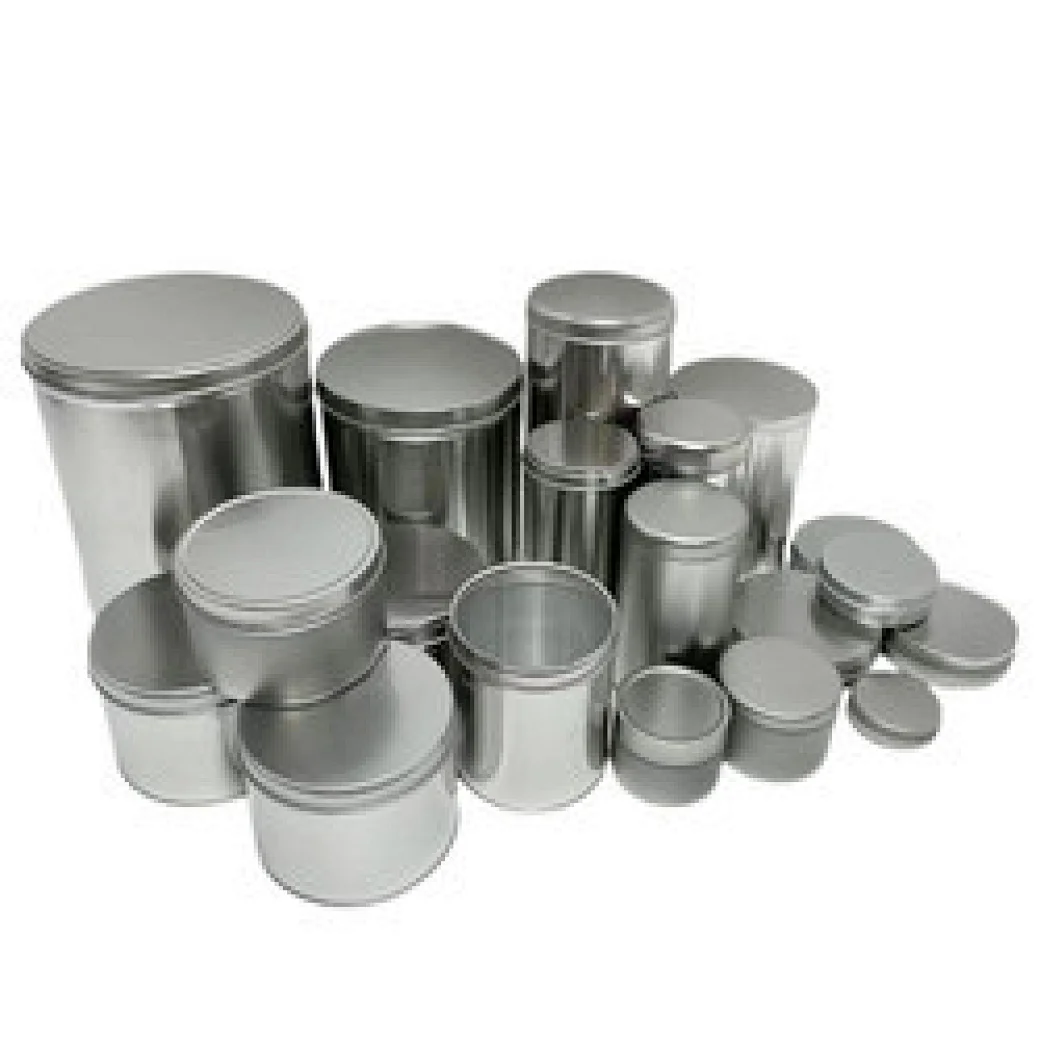 Model No: Custom Model
Shenglian Factory Custom Tinplate Container Round Cylindricity Tin Box Packaging Food Empty Metal Tin Can For Food With Lid
Country of Origin :
Shenzhen
Tin can, also known as a metal can, is a type of container that is made of tinplate or aluminum. It is a popular choice for storing food and beverages due to its durability and ability to preserve the contents for extended periods. Tin cans are also commonly used for packaging non-food items, such as paint, glue, and chemicals, as they can protect their contents from damage and contamination.

Industrial Use:Food
Metal Type:Tinplate/Aluminium
Use:Milk, Cookie, cake, Canned Food, Jelly, Sugar, Sandwich, Bread, Snack, Chocolate, Lollipop, Noodle, Pizza, Chewing Gum, OLIVE OIL, Salad, Sushi, Seasonings & Condiments, CANDY, Baby Food, PET FOOD, POTATO CHIPS, Hamburger, Nuts & Kernels
Place of Origin:Guangdong, China
Model Number:Custom Model
Brand Name:Tinworld
Product name:Metal Tin Can
Usage:Food Package
Size:Custom Size Accepted
Thickness:0.23MM
Shape:Cylinder Shape,Round Shape
Color:Any Color
Cover:Lift,Screw
Sample Time:12~15 Days
MOQ:3000pcs
Printing Handling:CMYK 4 Color Offset Printing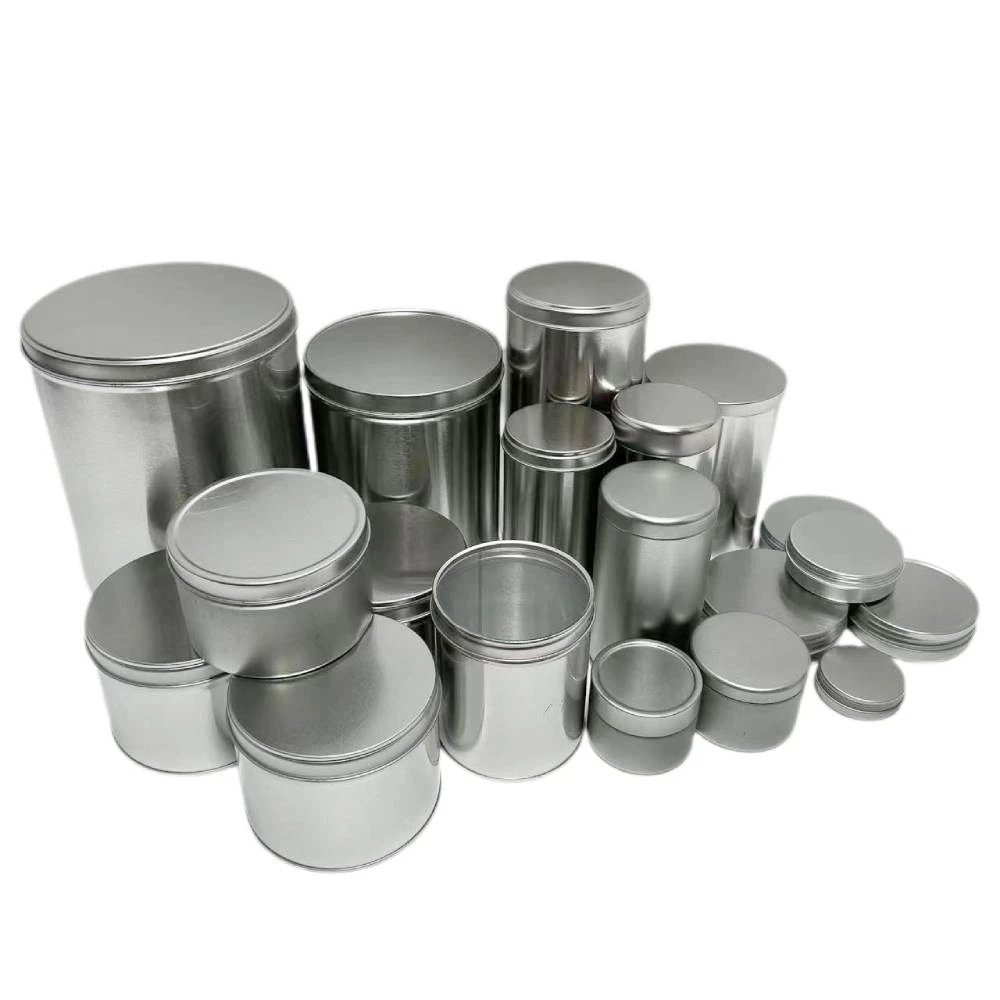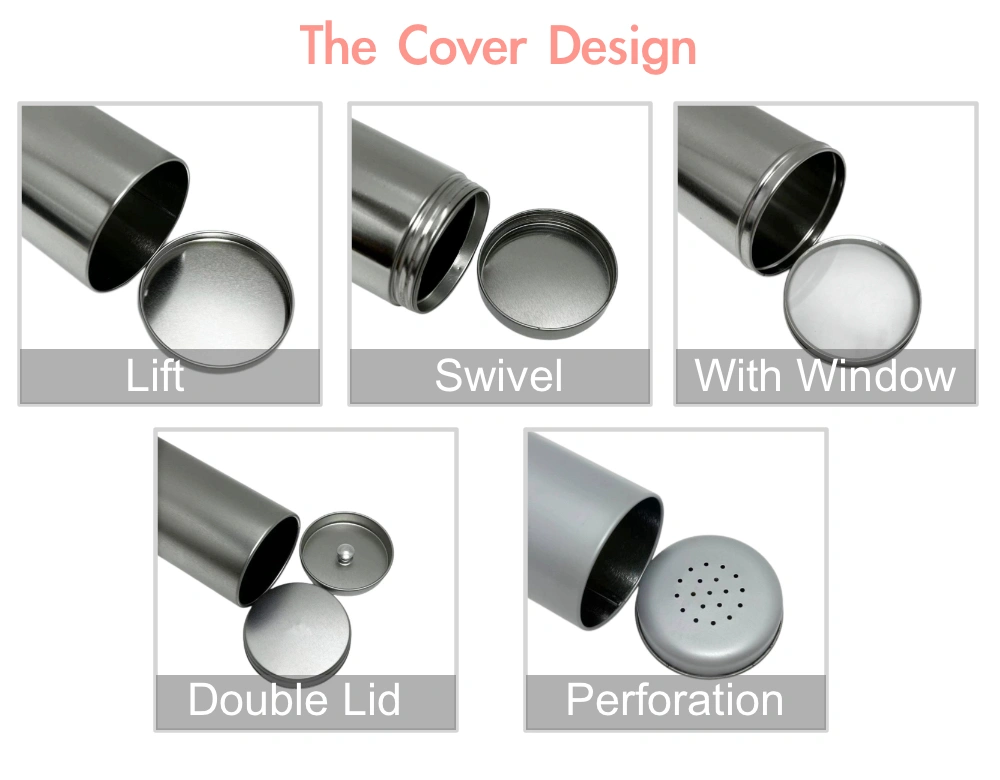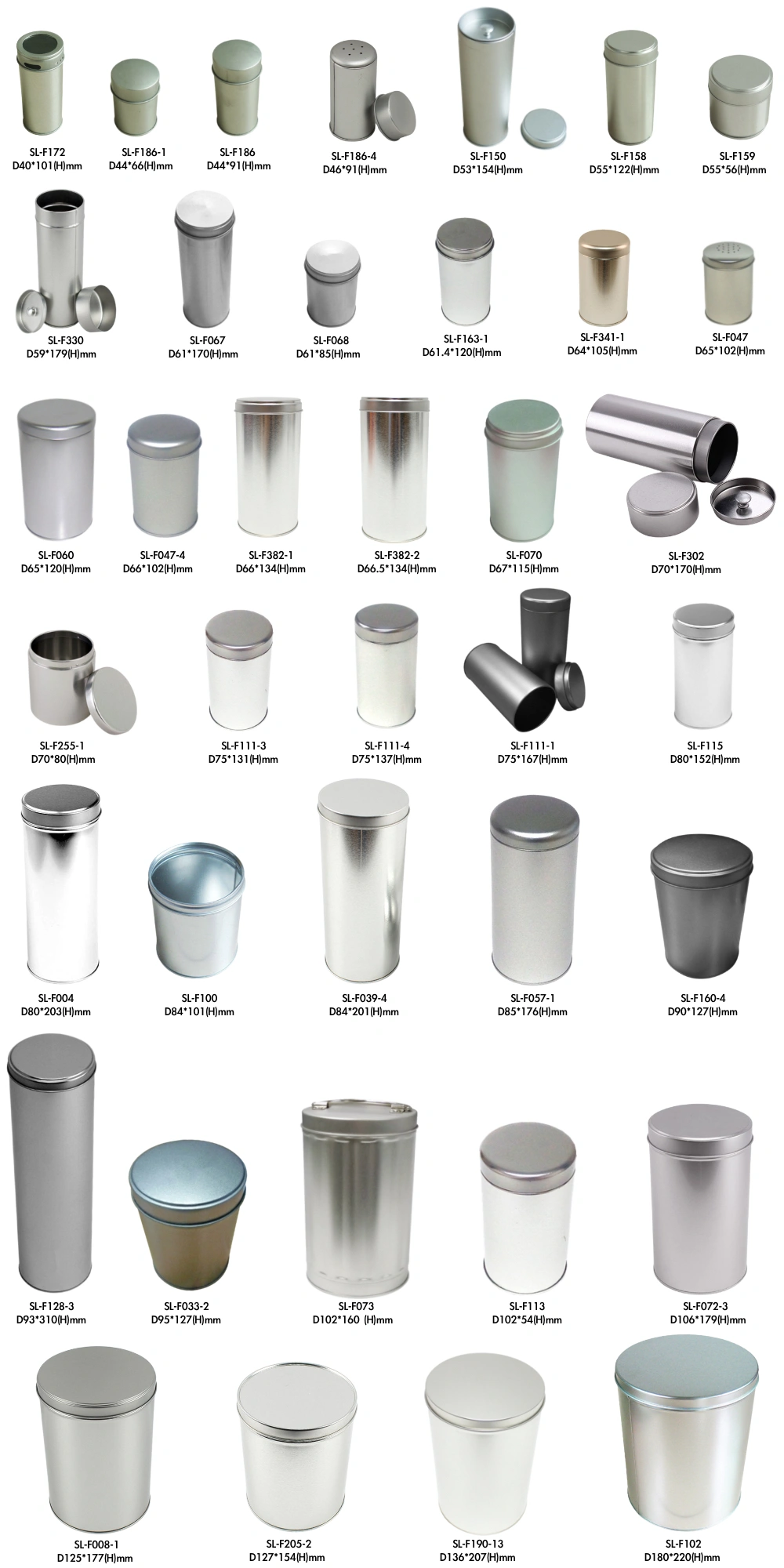 | | | | | |
| --- | --- | --- | --- | --- |
| | | | | |
| | D40*130(H)mm | D40*71(H)mm | | |
| | D44*123(H)mm | | | |
| | D46*63(H)mm | D46*90mm | | |
| | D52*114(H)mm | | | |
| | D53*154(H)mm | D53*205MM | | |
| | D54*171(H)mm | | | |
| | D55*130(H)mm | | | |
| | D61*148(H)mm | D61*257(H)mm | D61*75(H)mm | |
| | D63*77(H)mm | | | |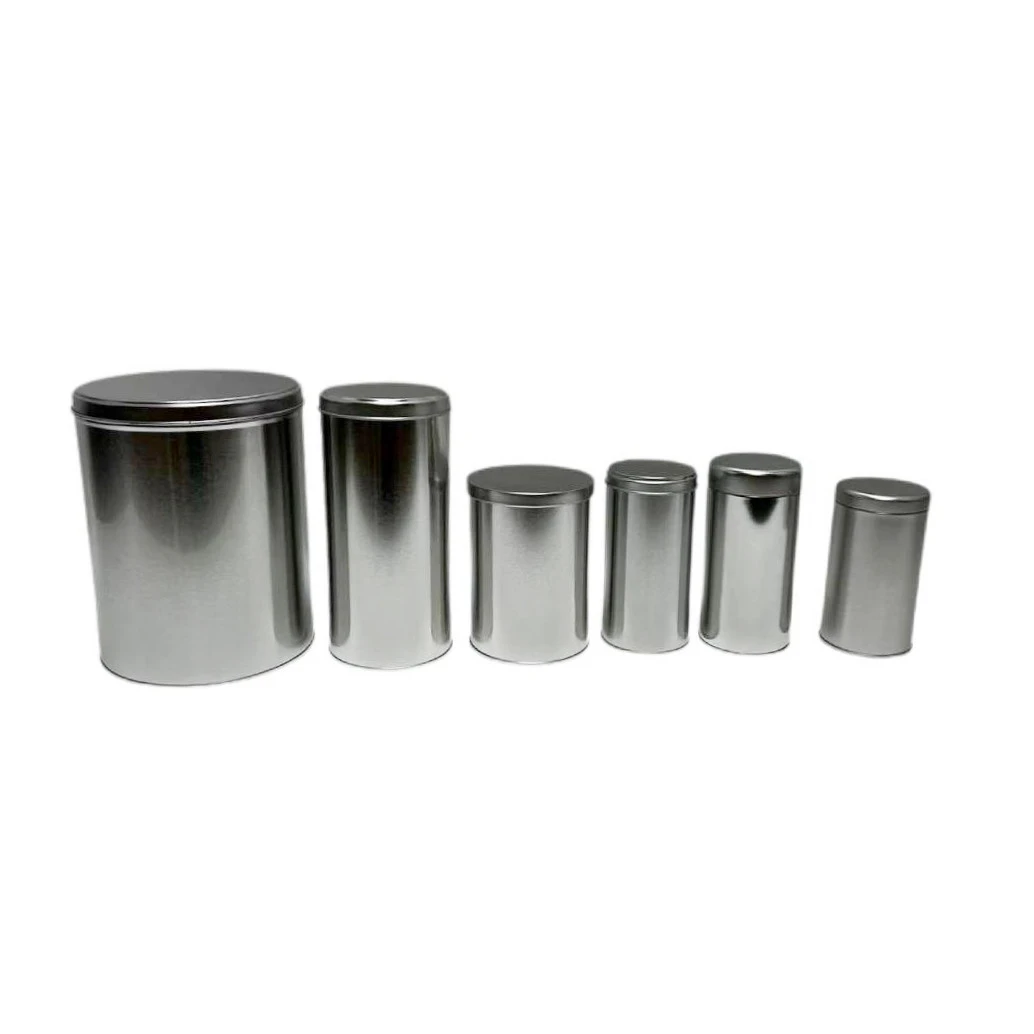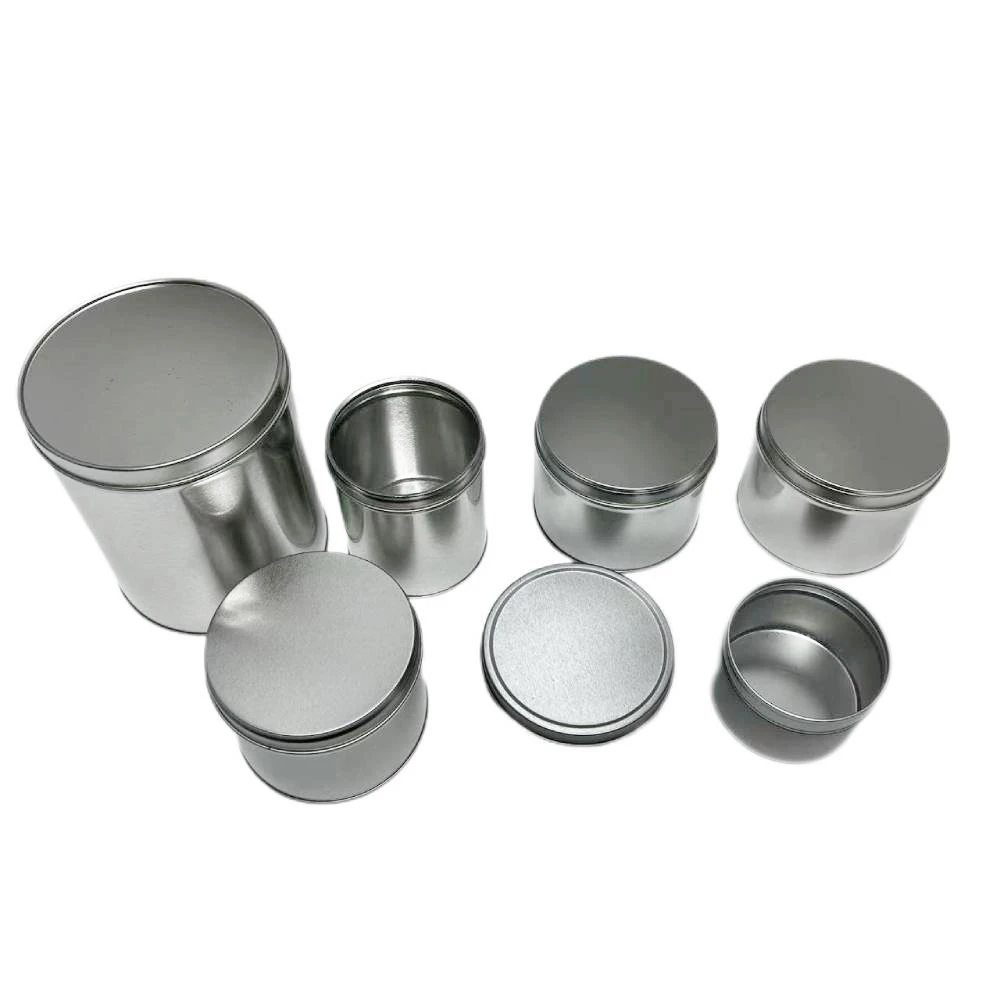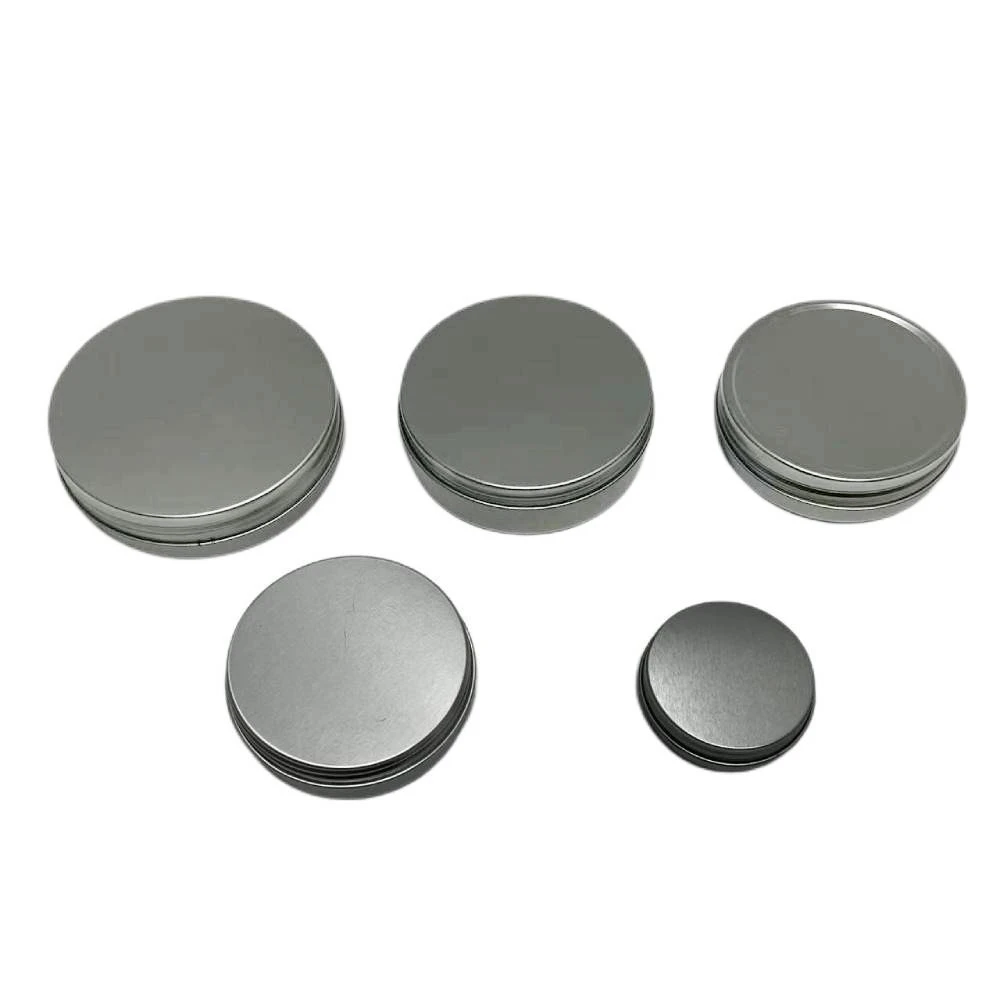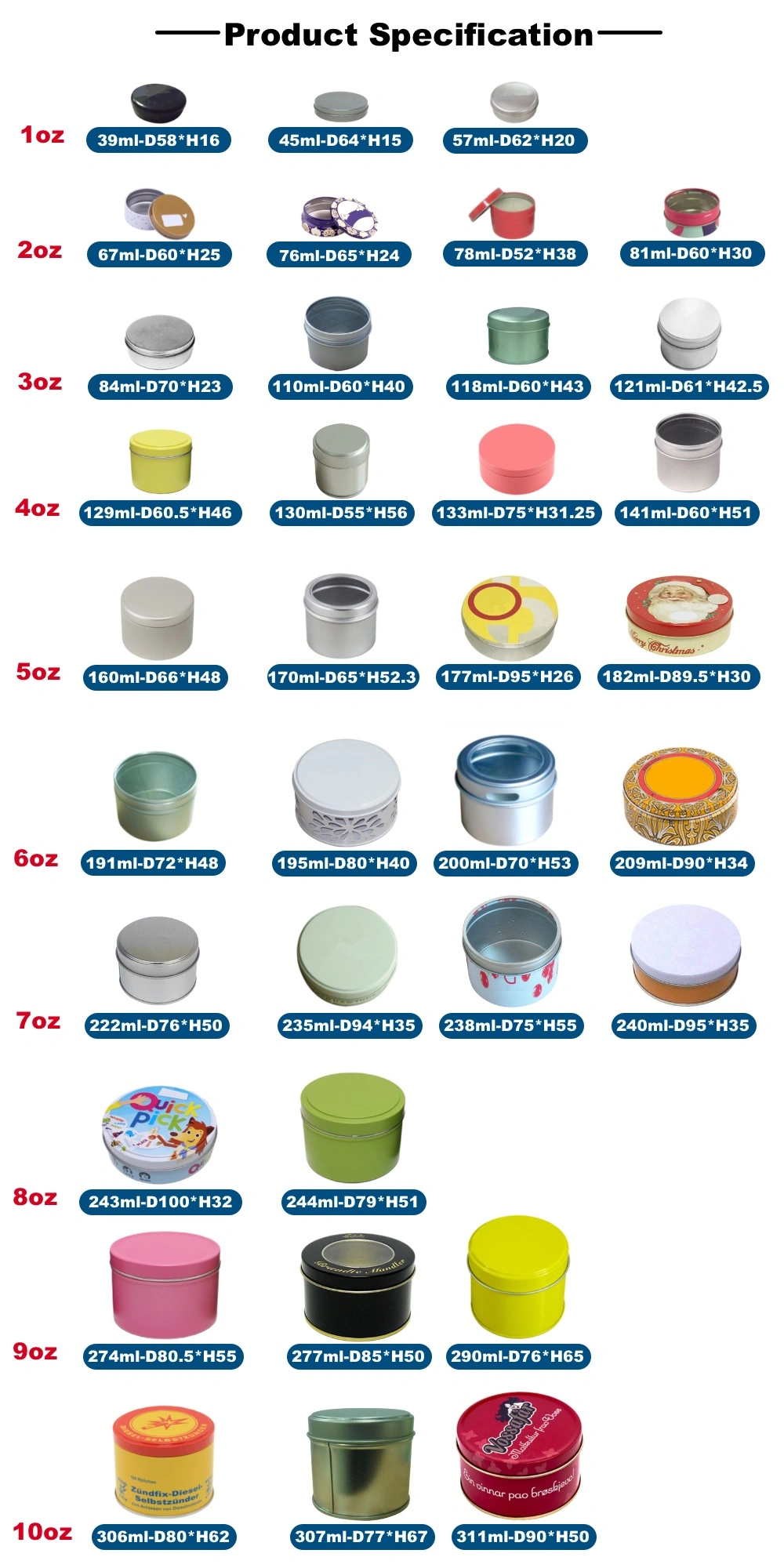 item

value

Product name

Small Round Tin

For Beverage:

Tea,Coffee Bean,Coffee.

For Cosmetic:Eye Cream,Mascara,Lotion,Sunscreen Cream,Loose Powder,Blush,Skin Care Serum,Face Cream.

For Food:Chocolate,Candy,Cookie,cake,Sugar,Mint.

For Gift:Candle.

Metal Type

Aluminium / TINPLATE

Place of Origin

DongGuan

SL-F231--------------D78*25(H)mm

SL-F265--------------D60*52(H)mm

SL-F269--------------D100*59(H)mm

SL-F103/001------D95*63(H)mm

SL-F378--------------D95*63(H)mm

Brand Name

Tinworld

OEM

Accpectable

Sample time

7-15days

Thickness

0.23MM

Color

Any Color

MOQ

3000 Pcs

OEM/ODM

Aceptable

Lid

Lift/Screw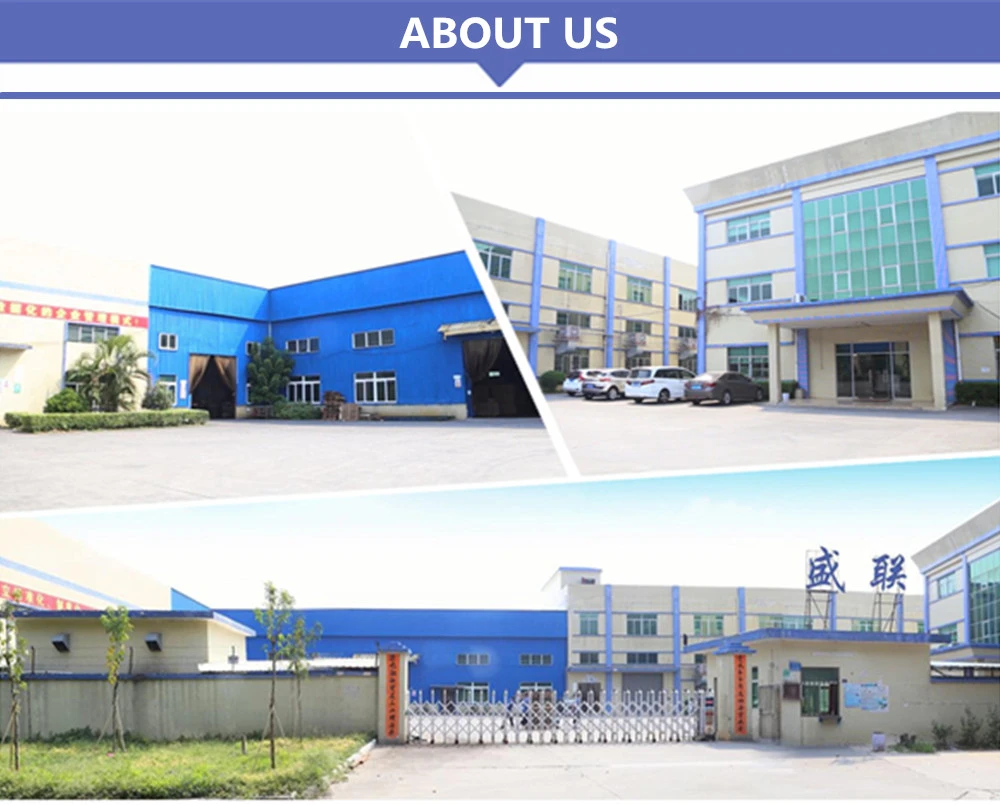 Company profile
Dong Guan Shenglian Tins Products Co, Ltd established Since 2000, is a specialized manufacturer of tin products. Our main products are printed gift and premium tin packaging such as candy tin, chocolate tin, tea tin, wine can, lunch box and ice bucket etc. With well equipped production facilities, we provide our clients with one-stop services and develop unique shapes to meet the clients requirements.Our products are of good quality and meet international standards. In addition, our highly competitive prices and prompt delivery make us to be your ideal choice for tin packaging supplier For many years, our products have been exported worldwide and we have established good relationship with many overseas customers If you are interested in any of our products,please feel free to contact us for more information. We look forward to hearing from you.
Why choose Shenglian(Tinworld)
1.22+ years experience focus on tin packaging.
2.Good quality and professional communication.
3.Quick response and satisfaction to customers on each project.
4.More than 60 automatic lines for large qty of production.and competitive prices dust-free packing room and punching room.
Packaging Details
Each pcs will be packed in a poly-bag, and several pcs will be packed in a carton. Can be packed as customer's requirements.
| | | |
| --- | --- | --- |
| Lead Time : | | |
| Quantity(Pcs) | <5000 or 10000 | >100000 |
| Est. Time(days) | 40 | 35 or To be negotiated |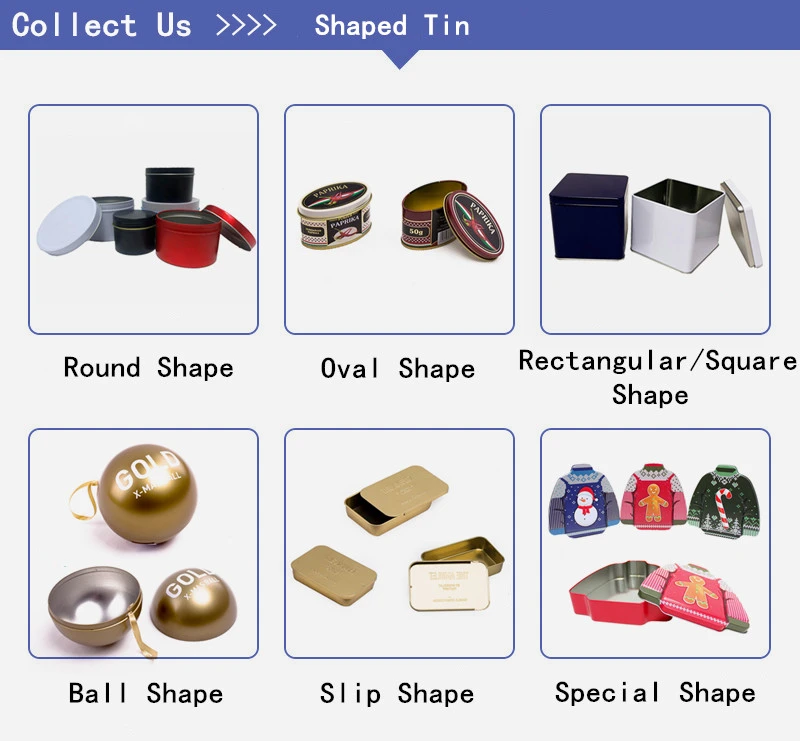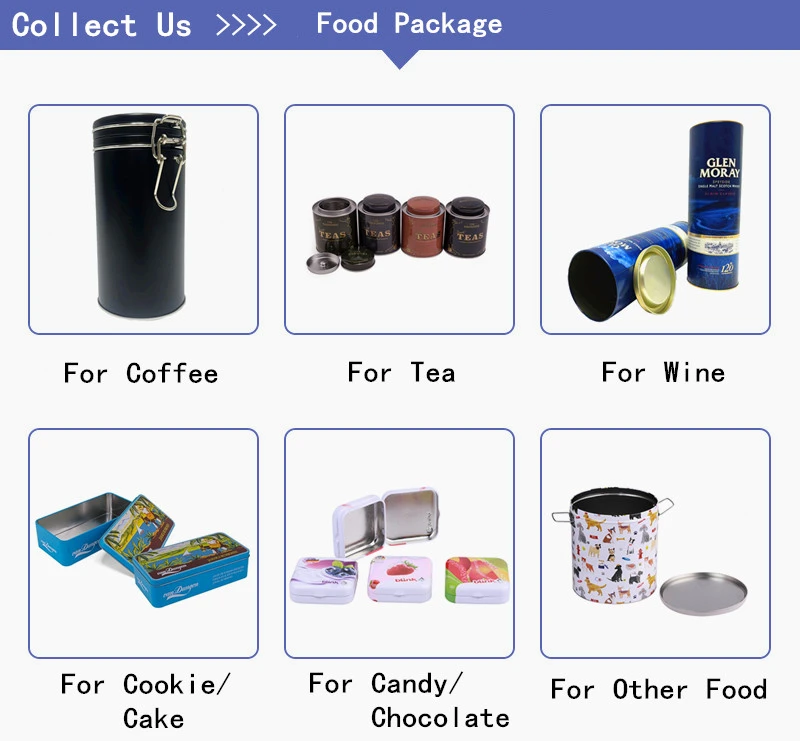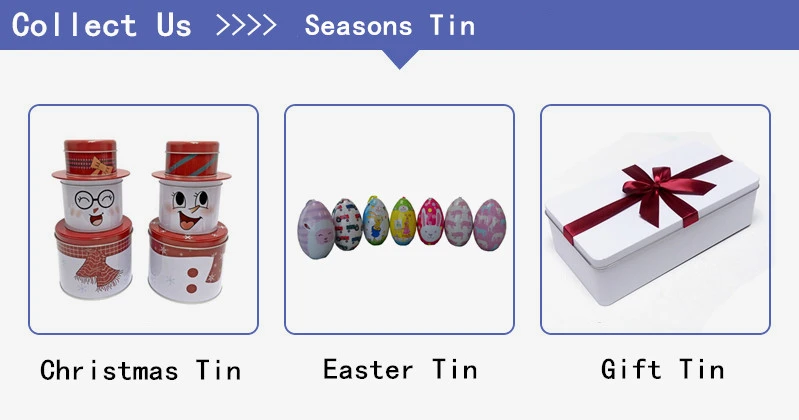 1.Q: What is tinplate? Are printed tins safe for food?
A: Tinplate is the steel electrolytically coated with a fine layer of tin for tin protective purposes. Tinplate is a high quality safe packaging material for food items. such as cookies candies,chocolate, etc. A food grade lacquer is coated on the inside of the tin to prevent corrosion and interaction of the tin with thefood product and thus make it suitable for food storage.

2. Q: How do you print on the tins? Is it screened or offset printed?
A:Metal decoration is an offset printing process utilizing CMYK colors. Print is done on large metals first,then slitting
intosmaller piece for stamping and formation.

3. Q: How do I get a copy of you product catalogue or samples?
A: Our product andsamples are free for you. Please note that it is our policy that the receiver pays for the service. If it is
convenient for yourcompany, please confirm this with us and give us your company name, detailed address, zip code, telephonenumber, courier serviceaccount number(FedEx,UPS,DHL,TNT, etc). We shall do your best to help you.

4. Q: What is the MOQ for tin order?
A: Due to massprinting and production set up, minimum order quantity is roughly 3000-5000pcs for large size and 10000pcs forsmall size of tins

5. Q: What is metal proofing charge?
A: Metal proofing sample is distinctive process for showing the color effect on the metalcompared with paper. It is separateprocess from mass production, and thus also cost money.

6. Q: Can I get a price list ?
A: Wedo not provide a list to our customers. All items are quoted individually. As we know,the price can be effected by
severalfactors, such as material thickness,product shape,size,order quantity,print colors,etc. Also,the material prices can
changeconstantly. Please tell us your requirements and we shall find the best solution for you.

7. Q: How should I design on a tin?
A:Before designing any graphics on a particular tin,we will furnish a dimension layout for positioning graphics. According tothetin construction,this positioning info is very important to ensure the proper placement of artworks onto each of the tin.

8. Q:What artwork file formats are acceptable?
A: The most popular acceptable software for artwork design is PDF and AI.

9. Q: Do youhave any special varnishing effect in metal decoration?
A: In addition to traditional glossy and matt varnishes. and anti-slipvarnish,crackle varnish,pearl varnish.
Factory Custom Aluminium Jar Container Empty Metal Can Packaging Small Round Box Candle Tin With Lid